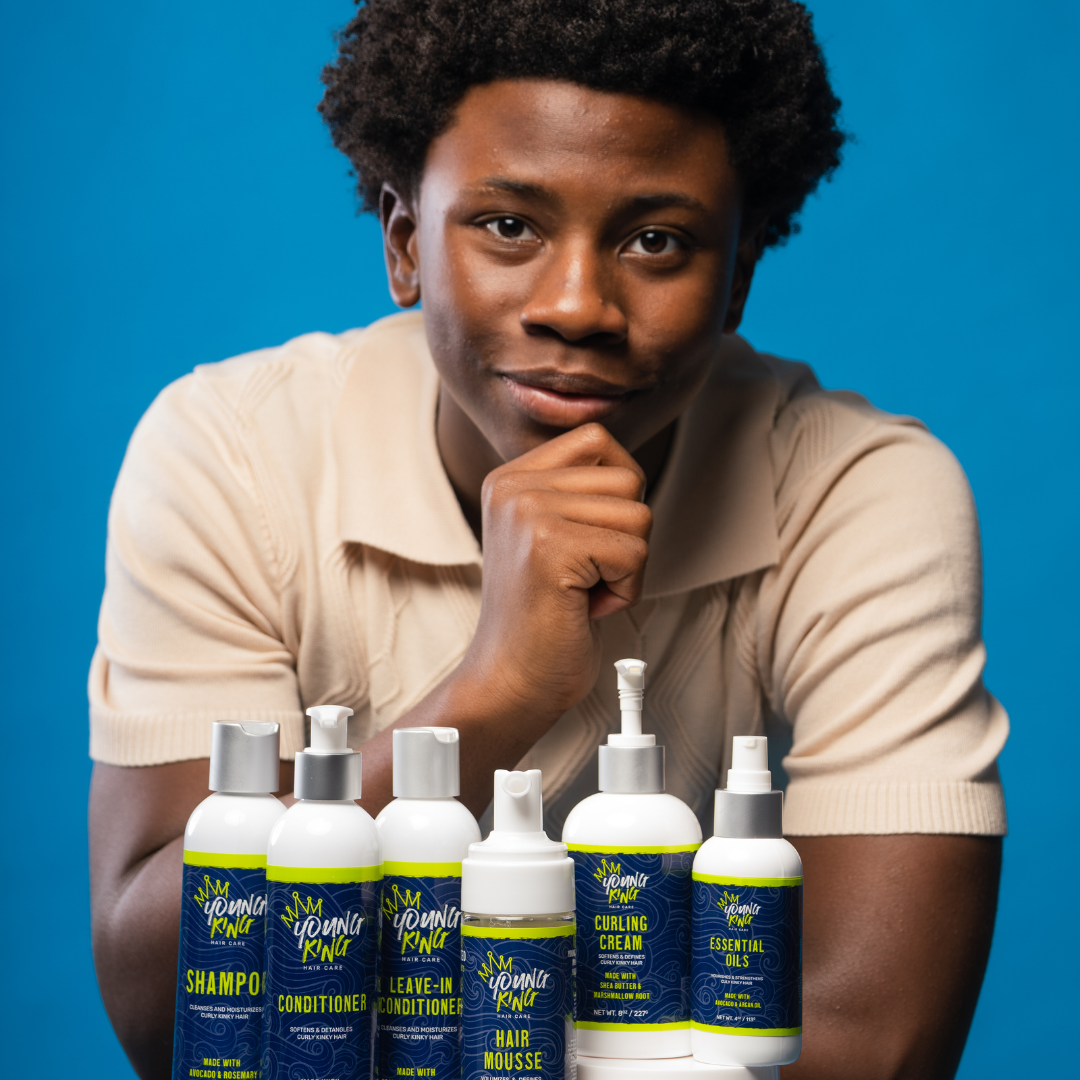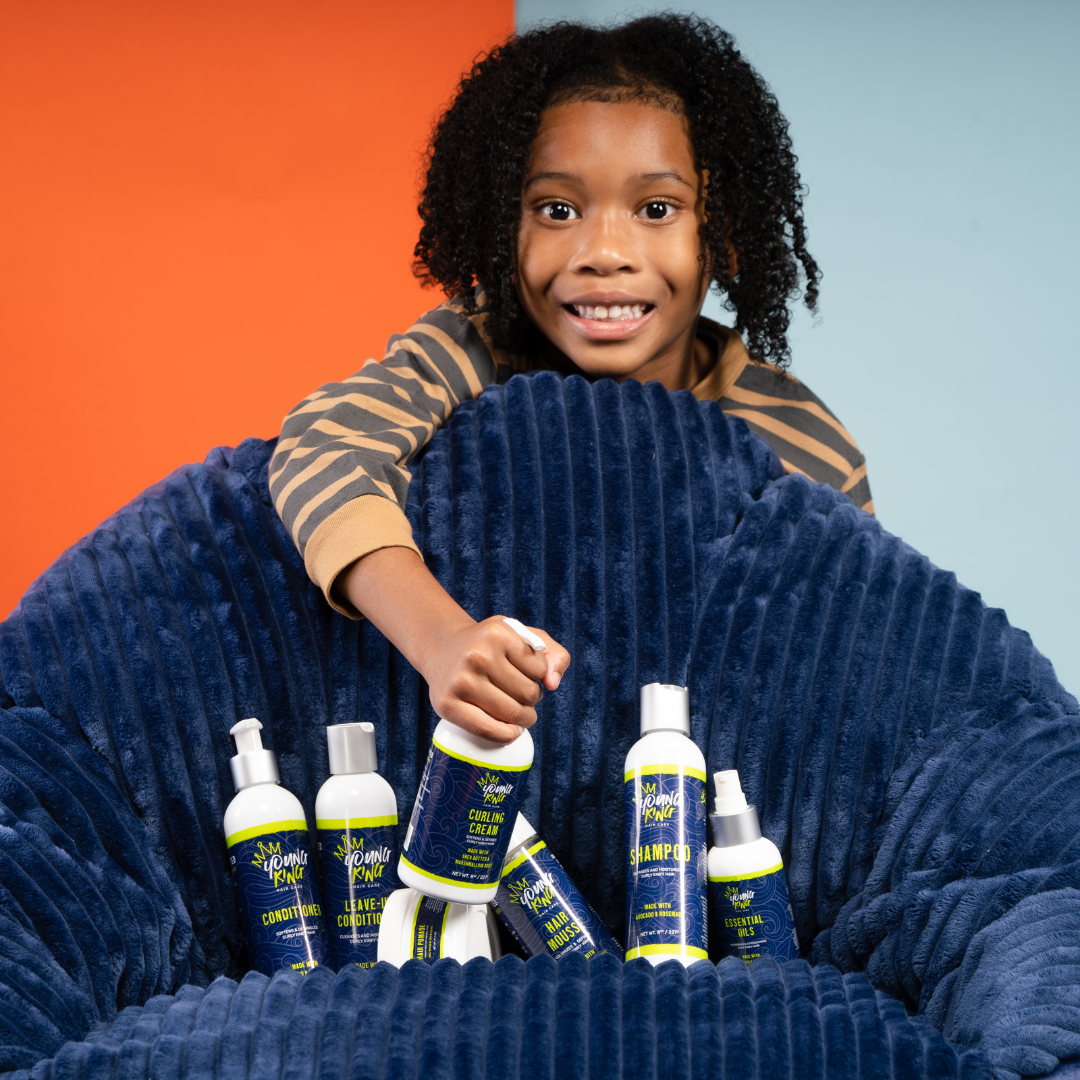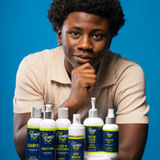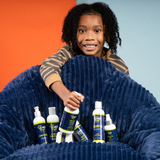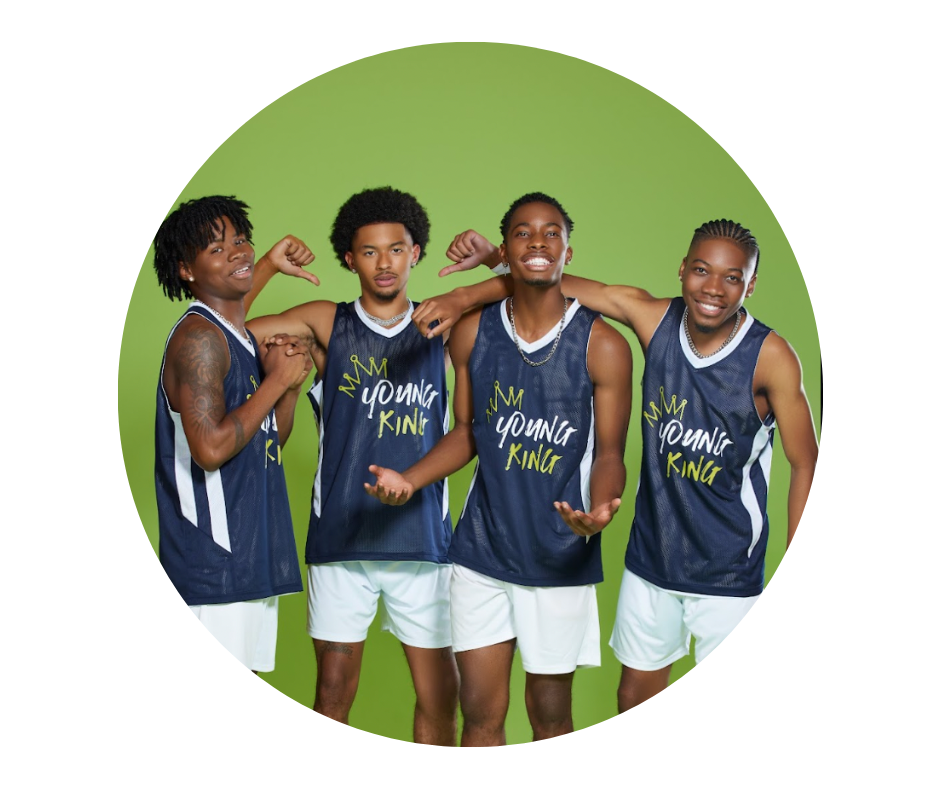 What Makes Young King Different?
Simple Wash, Treat, and Style regimen
Hydrated, nourished, and flawless curls
Formulated specifically for curly and textured hair
Moisturizes and protects
Promotes healthy hair and growth
Smell like a King! 💪🏾
Simple & Effective Ingredients

Coconut Oil

Promotes moisture and shine helping to prevent a dry, flaky scalp as well as split ends and hair breakage.

Rosemary Oil

Promotes hair growth, soothing and smoothing for textured hair types. It benefits coarser textures and those with high porosity strands with its ability to lay down the hair cuticle.

Avocado Oil

Promotes shine and hair strength: Avocado oil is high in monounsaturated fats and oleic acid, making it an extremely rich treatment for textured hair.
Shipping

Fast shipping

Step #1: Processing Time
Due to order volume, please allow up to 5 business days (not including weekends or holidays), for us to process and prep your order for shipment.

Step #2: Shipping Time
Once your order has shipped, you will receive a tracking number with updated information. All orders are shipped 3-Day Priority, however during high volume seasons, it can take anywhere between 7 to 10 business days for packages to arrive.

*Note: Shipping carriers continue to face some challenges, including inaccurate tracking updates and shipping delays. Unfortunately, we do not have any control over when packages are scanned in, their transit time or delivery date.

Order tracking

After your order has been processed by our warehouse team, you will receive an email and/or text message with tracking information.

Please allow at least 1 to 2 business days for the carrier to update their web site with tracking information. If you have any issues or see abnormal tracking with your order while it's in transit, please contact your local carrier directly.

Once an order has shipped and tracking becomes available, we recommend the receiver be available on the estimated date of arrival, or the receiver contact the carrier to schedule a pickup at the holding facility.

Additionally, we partner with Route which provides order insurance for a risk free and guarantee shipping experience.

Get in touch

Need to get in touch?

Have comments, concerns or questions?

Drop us a line at info@youngkinghaircare.com and we'll follow up with 24 hours